Music Makers: At Home in the World (kindergarteners)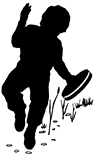 Winter/Spring Session starts January 14th!
50 minute class meets weekly for 13 weeks (parents attend last 10 minutes of class)
$275 includes take home materials
Mondays at 4:30 pm for 2018/2019 school year
This class prepares your child for the keyboard curriculum. Further musical skills are learned through songs, tonal and rhythm patterns, poetry and stories, dancing and other movement activities, listening games, instrumental play and manipulative games. This year's 4 themes are taken from the child's environment, Our Neighborhood, The Woodlands, The Cattail Marsh, and The Meadow. By becoming more familiar with the sounds that surround us when we are "in the wild", we can become better neighbors to everyone and everything around us, better listeners and, ultimately, better musicians! This is what you child will be working towards in music class this year:
Singing with increased accuracy, range, and repertoire.

Listening to sounds in an increasingly complex context, distinguishing the sounds of individual instruments.

Moving with growing expressivity, refining finger control for instrument playing, and learning complex dances.

Writing and reading patterns of sound.

Playing various tonal patterns, as well as steady beat accompaniment,s on a variety of Orff instruments, drums, resonator bars, and other simple rhythm instruments.